Are you planning to surprise your partner with the best and most romantic honeymoon? Do you think that the Maldives will be the best places to visit? Is it getting hard for you to decide that which activities you should enjoy in the Maldives to make your honeymoon more romantic? Well! There are many newlyweds who are planning to visit the Maldives for their honeymoon. The only issue is that they are unable to decide that what they should or should not do in the limited time that they have. We know when there are so many options available, decision making can get tough and confusing. Do not worry because here we have the list of 12 famous activities that you can enjoy while you are in the Maldives.
1. Snorkeling
If you are attracted towards the water and marine life the best activity would be snorkeling. You will get a chance to explore the marine life on your terms as well as you can spend some time underwater and swim with fishes. It is a very relaxing experience. You can spend some romantic moments under the water with your partner. The best thing about snorkeling is that you can have your pictures taken as well under water. Let your partner know how much you love her under water.
2. Water Flying
There are some couples who are very adventurous, and they would love to try something new and exciting. Water flying is the best activity for you if you want to do something different. Both of you can go together or take turns if you want. However, assure that the muscles of the legs and arms are strong enough because that is the only way you will be able to enjoy the activity for a long time. It will give you a sense of freedom that you will not have from any other activity. Experts will be by your side to assure that nothing happens to you.
3. Fun Tubing
One of the coolest and craziest things to do in Maldives s fun tubing. What makes it different from all other activities is that you might feel like it is not romantic but once you will see the area that you will visit on the tube, it will become hard for you to forget. In the tube, you can experience the rush of water that will make you laugh and have fun. However, when the tube stops you will be in some of the most mesmerizing areas of Maldives.
4. Parasailing
If you want to know how much your partner loves you and whether he will stay by your side forever or not, parasailing is one of the best activities that you can perform. The boat and protection will be provided to assure that you will not have to deal with any issues. You and your partner will jump together from the cliff and land into the boat. The best thing about this activity is that there are no boundaries, you have a fear of death in your heart but the moment you land safely there is only one thing that you can do, and that is kissing your partner.
You May Also Like: Best of Japan in 9 Days
5. Surfing
One of the best activities you can enjoy in the Maldives is surfing. The best thing is that there are many couples who do not even know how to surf, but they still try it only for the fun of it. Once you get in the water, you will feel like there is nothing that can stop you from having fun. All you need to do is get a few tips on maintaining your balance while tackling the waves. There is a SUP paddle available as well on which you can enjoy the waves. Select the one you are most comfortable with that will allow you to enjoy your time in the most fun and authentic way.
6. Diving
If you truly want to appreciate the beauty of Maldives nothing can be better than diving. If you and your partner are good divers, it is the activity that you must enjoy at least once in your life. All you have to do is get all the required gears, take the hand of your partner and dive into the most beautiful seas of the world. You can spend as long as you like underwater and explore what's inside it.
7. Spa Treatment
Once you are in the Maldives, you cannot leave the place without having a spa treatment. It would be like a treat for the couple because the relaxing massage will allow you to spend some intimate time together. The best thing about the Maldives is there are various experts providing the services. It means that you will not have to worry about being in the hand of the unprofessional masseur. There are various types of spa treatments available. You can select the one you like.
8. Enjoy the Sunset
One of the most romantic activities that you should enjoy in the Maldives is the sunset. You might think that you can enjoy it on any beach that you like. but the beauty and love you will feel at the beaches of Maldives are incomparable. You can plan an evening at the beach or a picnic with your partner. When the sun starts to set it will get hard for you to take your eyes off of it. You will feel like all the beauty of the Island is trapped in this one sunset.
You May Also Like: The Best Places to Spend Holidays with The Family
9. Delicious Cuisines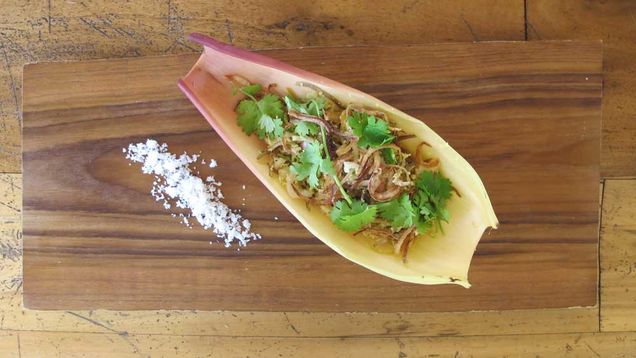 A common mistake most people make is they do not try the traditional and delicious cuisines of Maldives. While you are on the islands, there are various restaurants and cafes where you can enjoy a romantic lunch and dinner. The best thing about the cuisines in the Maldives is that you will get the best tastes from around the world. Just mention that foods that you would like to enjoy whether they are Japanese or Asian you will feel like you are enjoying the food from the area where it belongs. You can spend the most romantic time with your partner while enjoying a delicious dinner.
10. Outwater Villas
The best attractions in the Maldives is the out water villas. These are the special villas which are surrounded by water. There is no land around them which makes them even more attractive. You have to use a boat if you want to reach the villas. The best thing about the destination is the beautiful blue water. If you want you can swim anytime that you like and relax in the cold water. You can even book your residence in these villas, and it is time you will never forget.
11. Underwater Snooze
If you love to be under water, but your partner is not satisfied because they are afraid of it do not worry because there is another option available. You can explore the underwater life without getting wet because there are some underwater locations and restaurants in the Maldives. You can easily enjoy your time while having lunch and watching fishes swimming by the glass that is separating you from them. It is an experience that you will never forget because of the beauty. You will be able to enjoy the marine life and see the beauty it posses without getting scared.
12. Explore the Island
While you are in the Maldives and you think that there are no other activities that you can enjoy, you are wrong. If you are confused and looking for options, there is a simple thing that you can do. Get ready and start exploring the island. There are various amazing activities that you will come across on the Island. It is an experience that will allow you to find out more about the history and various amazing locations. You might explore some hidden activities and locations that will allow you to spend some romantic hours and share the experience with your loved ones.
Bottom Line
Make your honeymoon memorable by making your partner feel like she is the best in the world. Give her the love that she deserves and assures that you will capture all the beautiful moments that you have spent together. These are some of the memories that you would love to re-live and tell everyone about. Make sure that you spend the best time while you are in the beautiful islands of Maldives.
>>>You can check out this page to have a great time in Maldives<<<