Spain is one of the most famous countries for its culture all around the world. Spain has a lively and vibrant cultural scene which is based on multiple cultural influences. Most amazingly, Spain is containing a diverse culture that has shaped from the occupation of thousands of years by different kingdoms. The Romans, Phoenicians, Celts Carthaginians, Moors and ancient Greeks who were settled in this country have played an important role in the process of shaping the cultural heritage of this place.
Religion in which Christianity, in particular, is also playing a vital role to shape the cultural diversity of this country. However, the customs and social beliefs that are being practiced in Spain are mainly influenced by local traditions and religion. Even more, Spaniard is also being known for being extremely courteous. There are multiple things in the Spanish culture that will let you fall in love with it.
Reasons Everyone Loves Spanish Culture
According to the recent surveys about the image of Spain, foreigners have awarded this exotic country with the top marks and people are perceiving it as a better abroad than their home. However, it is being known that reasons for so many people loving Spain are aimed at the way Spaniards are improving to see themselves, their lifestyle and their culture. Recently, Spain has become of the most loved and appealing destination of the present time and most of the people want to visit this because they love Spanish culture.
Do you want to know why everyone should love Spanish culture? Well, here are some of the most amazing reasons why more and more people are falling in love with Spanish culture. Have a look at the information given below to get a better idea about the things in this regard:
1. Spain is All About Art and Culture
Spain is containing extraordinary artistic heritage. Art in Spain is also containing a rich history which is going back to hundreds of years. El Greco and Diego Velázquez, the Toledo-based artists were the most dominant persons of Golden age. Francisco de Goya who was the most prolific painter of Spain and emerged in the 18th century had produced some of the most wonderful unflattering royalty portraits which are still preserved by Spanish because these are being believed to be very special.
Even more, Spain is containing a deeply rooted culture of the Western European side. It is never going to be a lie that Spain is all about culture, art, and unique cultural heritage. The Spanish culture is rooted in the combination of various historical influences more importantly from Ancient Rome.
You May Also Like: 7 Top-Rated Tourist Attractions in Barcelona
2. Spanish People Celebrate Their Festival with Excitement
The sense of celebration and fun of life is tightly woven into Spanish culture. Therefore, you will never find any shortage of festivals and parties in Spain. This country is hosting an amazing array of festivals annually. Spaniards always celebrate these festivals with excitement and love. If you want to experience the Spanish culture to its fullest then you must consider arranging your trip to Spain during festival time.
3. Spanish People Are Very Welcoming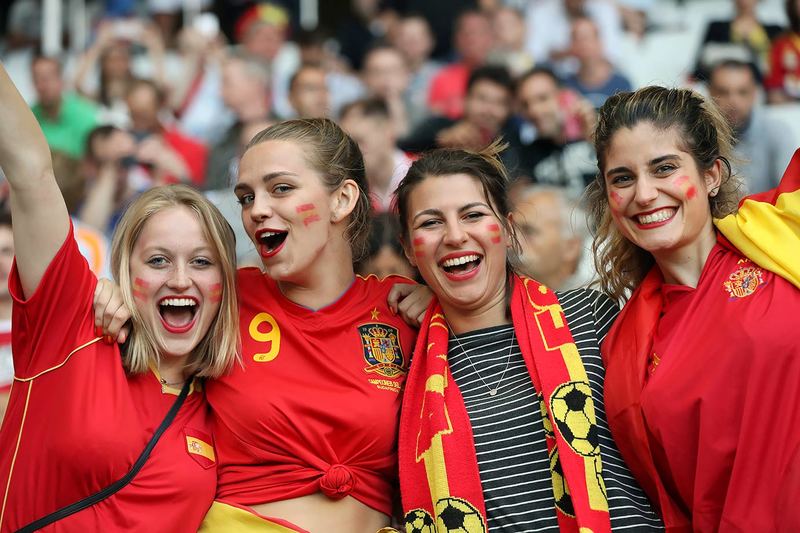 Spanish people are highly courteous, lively, friendly and hospitable. When you are going to visit Spain, you will genuinely notice the hospitability of the Spanish people. Most interestingly, Spanish people love when visitors try to talk in Spanish and try to make themselves understood what they want. Well, Spaniards normally have fiery Latin temperament. It means that they say exactly what they feel and love to express their emotions. On a lighter note, Spaniards are normally genuine people although they are quite open and friendly. Everybody here feels happy to talk to each other and Spaniards feel happier to meet new people or visitors there. Spaniards can be very passionate.
4. Music and Dance Are a Vital Part of Spanish Culture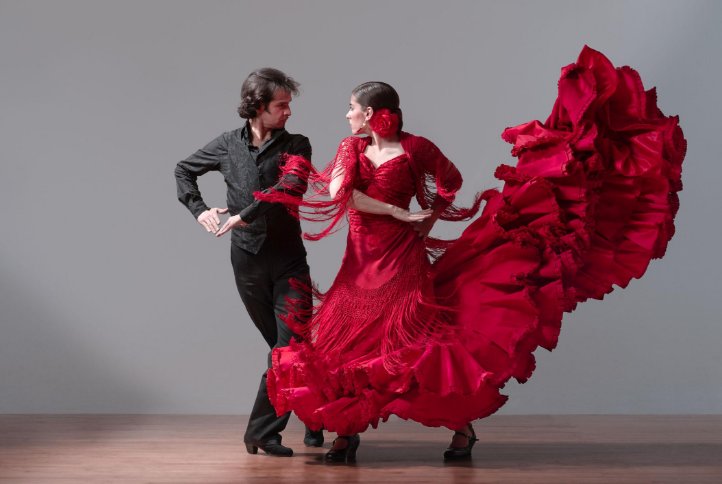 Spanish music and dance are an important part of Spanish culture. Even various musical styles have been evolved from the musical culture of Spain. Just like cuisines, each region of Spain also contains its own typical music. But when it comes to the traditional music of Spain then it often consists of guitar, flamenco, Bulerias, and bolero. Along with music, dancing is also a big part of the cultural heritage of Spain. Most amazingly, there are multiple dance types that have been originated in Spain. Some of the well-known are Tango, Paso Doble, and Flamenco. Spanish music and dance are quite lovely to watch and even practice. Spain has a very unique cultural heritage.
You May Also Like: 7 Most Beautiful Beaches in the Mediterranean
5. Clothing is a Stylish Yet Elegant
Although at present, Spain is featuring both modern and traditional clothing. However, numerous attires are there which are exemplifying the traditional culture of Spain. These attires are including the Zamarra, the Barretina, the Traje de flamenco, and the Sombrero Cordobes. However, business dress in Spain is conservative yet stylish. Most amazingly, elegant accessories are essential for both women and men.
6. Spanish People Are Having a Very Laid-Back Lifestyle
This can be a very stereotypical view for you but it is very true as compared to various other cultures that Spaniards are having a quite laid-back lifestyle. Whether they are turning up 10 minutes late, or construction work is happening in the center of a busy street or it is about who has to pay which part of the bill, Spaniards are much more laid-back or in fact happier in this sense as compared to rest of us.
7. Food is Very Important to Spanish People
Spanish people are fond of food. Meals here are not a one-plate affair. Spaniards always enjoy having a variety of food options which is called racions. Instead of the usual 1 full plate, you can get a chance to enjoy an amazing variety of dishes even at a half portion with ease. However, when it comes to food options then olive oil is one of the most used ingredients here. However, the most famous Spanish cuisines are including Paella, Patatas Bravas, Gazpacho, Jamon Iberico, Pulpo a la Gallega and Tortilla Espanola, etc. which you will surely love to taste.
You May Also Like: 9 Countries with the Best Cuisines
8. Meals Are Always Being Shared Together
Although food is highly important in Spanish culture but the most amazing thing which we love about Spanish culture is that here meals are always being shared together. Spanish families wait to have lunch together every day of the week. I personally love this, because people may be having different activities, sports, meetings or schedules but still it has ingrained in the culture to break bread altogether as often as possible to manage. This is a beautiful reminder that sharing a meal with your loved ones must be your priority no matter how busy or crazy your day maybe.
9. Spanish Architecture
As everyone knows the fact that Spain is a country of rich history and culture and this is truly reflecting by the stunning architecture which you can find all around Spain with ease. It contains plenty of churches, cathedrals, and medieval cities which are being considered as the most beautiful ones in the entire world. Historians have estimated that more than 10 000 castles were constructed during the time of medieval. Most interestingly, 2500 of these are still present in Spain. If you ever visit Spain, make sure to get online car hire services and visit these castles. Even more, you can also find some of the most spectacular architectural models in Spain which can be enough to fall in love with Spanish culture and its diversity.
You May Also Like: Times to Buy Plane Tickets If You're Trying to Save Money
10. Good Wines
Spain also has a wide option of excellent wines and you may be unable to find which of these is even better. Most amazingly, these not only come in different price ranges but in different colors too. You can always find a Spanish wine that suits you with ease.
CONCLUSION
Spain is boasting a complex and rich culture with a far-reaching influence from all across the world. With Spanish food, history, language, and architecture, it can be hard to go wrong when someone is going to visit Spain. Spanish culture is a true mix of various complex cultures which is making it unique and prominent among cultures of other countries.
Spanish people are quite welcoming and friendly. However, this beautiful country is also well-known for its beautiful landscapes, rich culture, exotic beaches and plenty of sunshine. You can easily find the best online car hire services in Spain to visit all of these exotic and attractive places. Spain is known as the cultural center of Europe and is being called so for years. Even the artistic heritage of Spain is certainly second to none.
References: