Seductive charms of France are super legendary and certainly for good reasons. World-class museums, gleaming boutiques, inviting sidewalk cafes, fabled restaurant scene and endless things to do here are making it a runway model among other places in the world. It is because France is ultimately fashionable, confident, inspiring and beautiful at every turn. France is a place that travelers love a lot but still, if you want to discover most out of it then you must know the best things to do in France. It is because you can find it all here from world-famous cuisines to jaw-dropping landscapes to visit. Whether you are looking for the top best cruise deals or the best flights to France, here are some of the most amazing things to do in France which are essential for you to know.
While planning a tour to France, most of the travelers most commonly dreamed about sunny French Riviera, stylish Parisian boulevards, charming country villages, Eiffel Tower, etc. While France has the ability to offer you much more than this. Do you want to know the best things to do in France to make your trip more memorable? Here we have brought some of the best things which you must do in France for you. Have a look at the information given below to get a better idea about the things in this regard:
1. Go Sailing in Saint-Tropez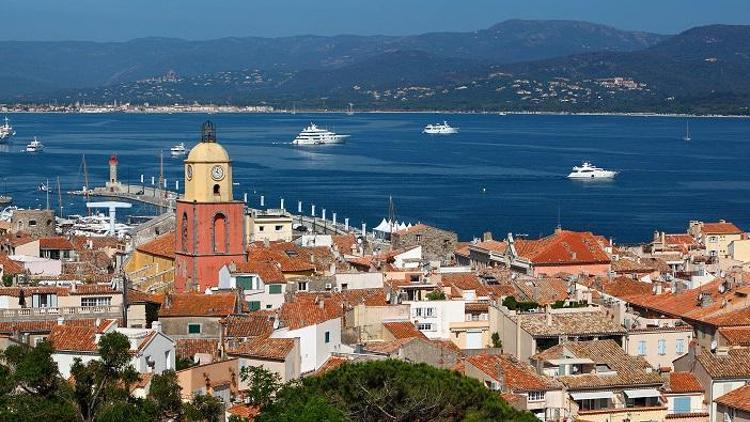 This is one of the popular Côte d'Azur cities mainly because of the start which is inhabited here and the movies. However, you can find French chic here everywhere even one the beach which is the most famous area's charm here. This place is popular because of the harbor filled private yachts here. Visitors can go sailing on the Mediterranean. This can be the best exhilarating experience. You will be able to breathe in the air of salty sea while admiring the deep blues sea. You can find here multiple companies to rent a boat or yacht to enjoy the fullest with ease.
2. Lose Yourself in the Louvre Museum (Musee de Louvre)
This is basically a farmer Royal palace which has turned into one of the largest art museums in the world. When it comes to knowing the best things to do in France, then visiting the impressive Louvre Museum is a thing which should never be missed there. Although to see the entire Musee de Lourve can take more than 2 weeks because it's that huge. It is because, from Etruscan, Roman, Egyptian and Greek treasures to the Mythical Venus de Milo, Mona Lisa, this great museum has the most beautiful collections of the world. This impressive and great museum is truly one of the must-visit places in France.
You May Also Like: Top 10 Most Visited and Unmissable Museums in Paris
3. Watch the Sunset from the Eiffel Tower
Watching stunning sunset from the Eiffel Tower is one of the most well-known and attractive things to do in France. For this, you surely have to visit Eiffel tower early in the evening before sunset time, when gentle lighting contains the otherworldly result. Going up the Eiffel tower early evening, you will be able to notice the change of golden glows to ocher hues.
Therefore, from every level of Eiffel tower, the panorama will become perfectly remarkable. With the sun going down you can see the stunning Seine River shimmering the mesmerizing sunset colors. You can also watch the beautiful sunset while enjoying a delicious meal at any of the restaurants in Eiffel Tower. For having an even more memorable experience, you can also find the top best cruise deals to take in Seine River. It is because this will help you to see the best sights of Paris while having a relaxing experience with ease.
4. Have Fun at Disneyland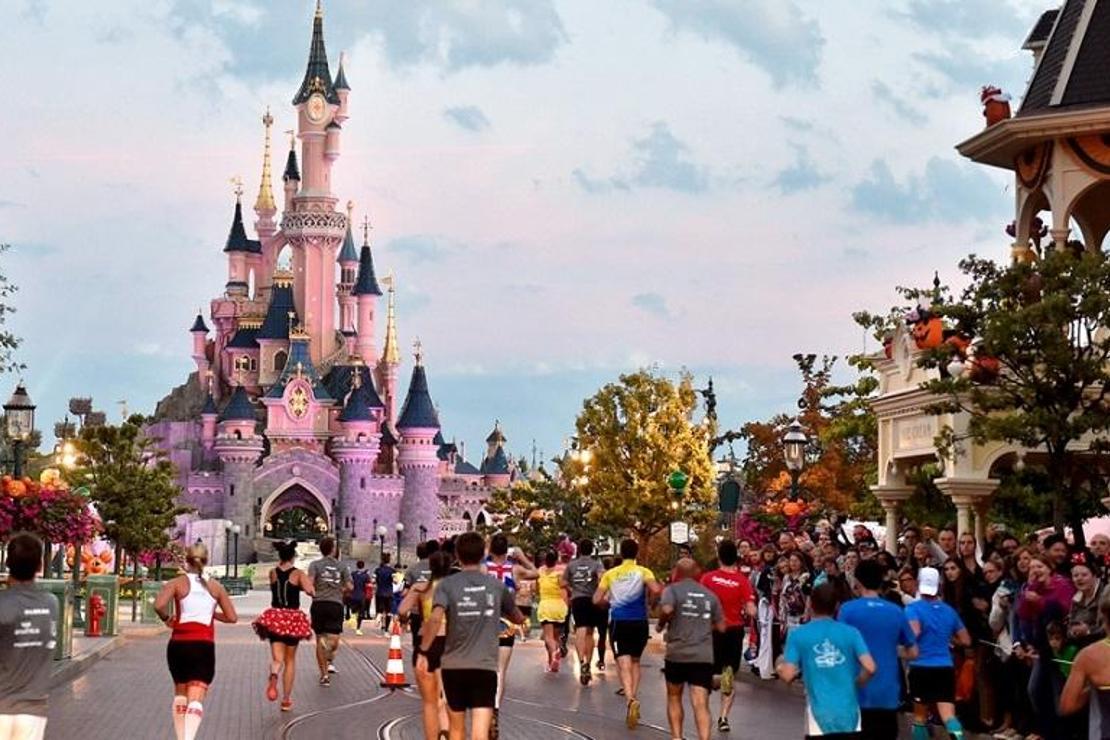 Every kid and many of the adults will deem Disneyland in Paris as one of the most amazing things to do in France. Disneyland is home to your favorite Disney characters, two beautiful theme parks, a golf course, delicious food, entertainment complex, resort hotels, premium shopping and much more which can make it harder for you to resist visiting this. So, this is the time to decide what you are going to get out of your time at the largest amusement park in Europe.
Fantasyland is the most important place to visit for toddlers, while Walt Disney Studios is a hit for grown-ups. However, whether big or small, no one can leave Disneyland without meeting Mickey and Minnie at the park.
You May Also Like: The Best Places to Spend Holidays with the Family
5. Ski-in the French Alps
French Alps is truly a winter wonderland, which can provide you spectacular alpine scenery with bright sunny days and powdery snow. If you are fond of ski then visiting French Alps is without any doubt one of the top things to do in France. It is because this is one of the highly desired destinations for the skiers. Most importantly, this is one of the most appreciated places because of its rustic alpine charm, quaint mountain villages and excellent ski conditions. Even more, French Alps' epic mountain peaks are world-renowned because of the most challenging alpine slopes which they contain. You can also find some of the best ski-resort here to enjoy your time in a more effective way.
You May Also Like: Top 6 Best Ski Resorts Around the World
6. Festival d'Avignon
Being a part of d'Avignon to see a play is one of the most amazing things to do in France because it can guarantee you a serious dose of contemporary theater's creme de la crème. Jean Vilar created this amazing place in 1947. However, the Festival d'Avignon normally transforms Cité des Papes into one of the most known and huge open-air theater in the month of July every year. If you want to dip your toes into a prosperous OFF festival program then it is important for you to know that more classical shows are also being performed here in the Palais des Papes' courtyard which you can enjoy.
7. Join the Summer Festival in Carcassonne
Every year in the month of July, this Carcassonne's fairy-tale feudal city becomes a modern world part of the de Carcassonne festival. This festival normally represents huge programs of performances by popular French and world-renowned international artists. This festival showcases excellent artistic talent. However, the performances here usually include jazz, opera, classical music, folk music, and rock. Even more, you can enjoy amazing dance performances and theater here too. This festival is using multiple open-air venues including 13th-century Château Comtal, Place Carnot and Jean Deschamps Theater, etc. Even, the audience here is also being entertained with open-air theaters. So, you can also have amazing theater experience at this Festival under a starry night.
8. Visit the Mont Saint Michel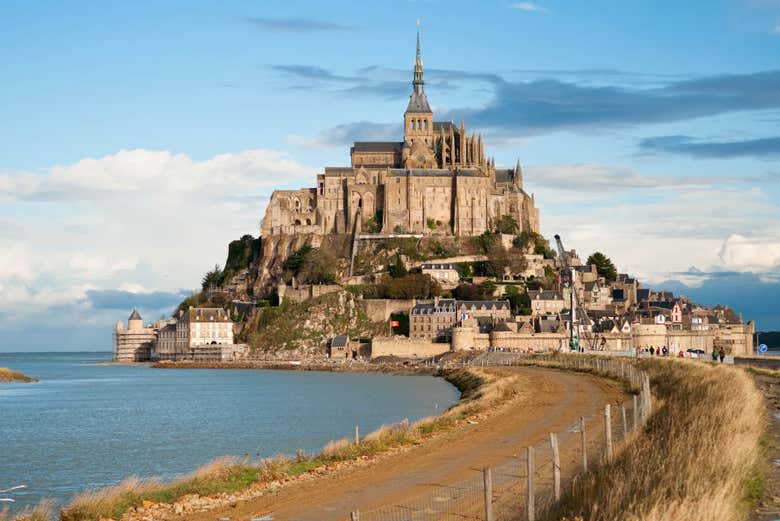 Mont Saint Michel is one of the very first sites to come under the UNESCO World Heritage site's tag. This is also one of the most important things to do in France because it is much more than remarkable. This is the most visited place in France. From the 8th century to the 18th century, this place was known as one of the most essential pilgrimage sites of Christianity. Even at the present day from the abbey church, to medieval architecture, and gardens, are continuously dazzling the millions of visitors every year. So, it is highly recommended for you to visit this timeless place as well.
9. Join the Tour De France
Tour De France is one of the most electrifying events of summer sports in France. The early stages may not be attractive for every visitor, but the last stage of Tour De France is worth redirecting a holiday for. However, if you want to be a part of this amazing event, then you must understand the fact that "The 21 Turns of Alpe D'Huez" is one of the most amazing ones to consider. Well, most of the people here want to know that can they join Tour De France. Fortunately, Tour De France is open to any athlete. So, you can easily become a part of this great event with ease.
CONCLUSION
When it comes to visiting France, then travelers can easily find endless opportunities to enjoy their France trip. However, when it comes to making your France trip more memorable then you need to know the most amazing things to do in France which can let you take a part in multiple amazing activities. Here we have brought some of the most inspiring, enjoyable and amazing things to do in France which will surely make your France tour most memorable.
References: