Traveling is a therapeutic activity that must be a part of the lifestyle. Other than moving around for work and daily chores, traveling specifically for enjoyment and passing free time is very important. It has so many physical, emotional, psychological, and mental benefits. Therefore, it should be part of your lifestyle. Every year, in summer or winter vacations, you can plan a trip to someplace and just travel for the sake of seeking happiness and calmness. Along with this, if you take a good book with you during this journey, it will become even more fascinating for you. This article is all about the books that you can take with you while traveling. They are going to help you enjoy your trip even more. Here is the list of top most and best-selling books that you should read while traveling. Let us get started with their description in detail.
1. Lord of the Rings
Lord of the rings is one of the most popular books right now. It was written many years ago and the movies made on this also hit the records of all times. It is about the ring which was lost and the journey of many characters who struggled to get that one ring. Well, it is not a normal ring as you can guess. We would share no more information than this so that the mystery remains closed. You must buy this one if you are going to travel ay time sooner It will make your traveling session much more joyful than your imagination.
2. The Kite Runner
Almost about seven million copies of this book are sold all over the world. Well, this figure is enough for you to understand how popular this book is, and how good it must be. Along with just a huge selling rate, the translation of The Kite Runner has been done in almost 42 languages till now. No wonder how many other languages will have this book. It is a story of two boys who lived in Afghanistan, in the city of Kabul. They are the best friends and count to imagine separation. It is about their going part, the destruction of Afghanistan, the flourishing time of the country, and much more. It is just more than a story because you will find emotional attachment and feel in while reading it. It surely deserves to be your companion during traveling.
You May Also Like: 4 Travel Bloggers Tell Us How Travel Changed Their Life
3. The Magic Mountain
This book is just different from the normal books you read. It is about a person living in a mountain, and he keeps on making his life surrounded by this mountain only. Unlike the reflection of the book's name, it is not at all about traveling. It is mysterious, yet very nice story. It will take you into another world of imagination. Well, your traveling time would be the best one to read this one out. Therefore, get your copy of the book right now, or just download it online for the next time to enjoy your ride.
4. The Beach
This is the book with the story of a boy, named 'Richard'. Richard was the person in this book who lived in Thailand, and one day he found the beach somewhere and he took it as paradise. It happened to him while he was traveling to this beach, and it was basically known as the hidden beach. After reaching out to his destination, he came to know that it is extremely exotic and beautiful. Well, this surely sounds like a magical story with dreamy sequences, but you will surely be happy to read it on your journey towards your destination. It will be a great companion for your traveling time.
You May Also Like: 5 Lessons I Learnt While Traveling Alone
5. Paper Towns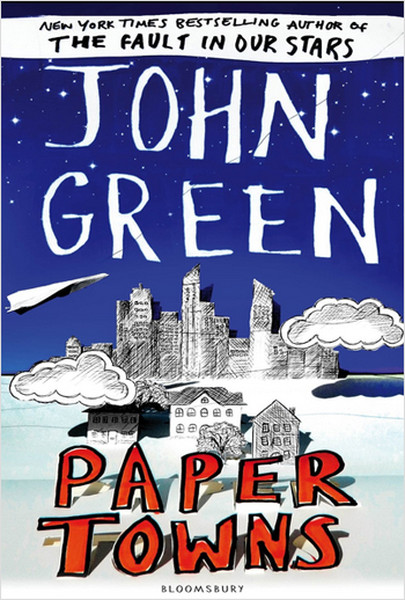 This the story of two people. A girl who wants to take her revenge and the boy who has a crush on her. It is the time when she asked him for help to get her mission done. It revolves around all of this time when they planned the whole thing and took time out to just work on it. We are sure that the people who like cute simple stories are going to love it. It will also be fine if you get it for your traveling time reading. It will take your journey more beautiful and charming for you. It is genuinely very refreshing for the mind.
6. Eat, Pray, Love
Well, this book and its name are quite self-explanatory. This book revolves around a girl named Elizabeth. She was the kind of girl who lived in the modern life of America, and that is what the whole story is about. She was the person who is much into art and pleasure. For the search of these two things, she searched Indian culture, Indonesian and Italian culture. In the end, she was able to find it in the simplest things, such as eating, praying to God, and the love we share with people around us. We truly recommend this book for people who are fond of such type of stories.
7. The Rest of Us Just Live Here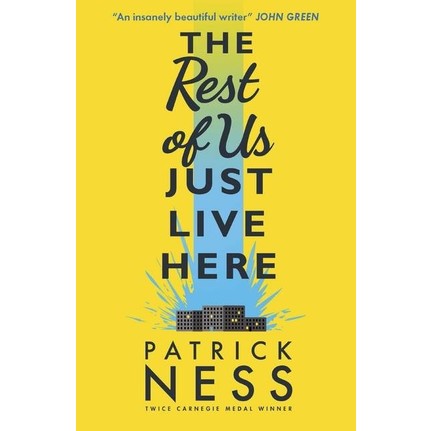 Patrick Ness is the author of this book. It is overall about the people who are very much concerned about the world and they want to save it. Its story is all about the efforts which they make in doing this. They have different tasks to do which they plan out and work on each one of them to accomplish their ultimate goal of saving the world. Well, your traveling could be more interesting with the book, so grab your copy right now or maybe just download it on your smartphone for more convenience.
You May Also Like: 5 Best Travel Apps You Need to Install on Your Phone
8. The Alchemist
Well, another book and another big addition to the art of literature. This book is making its records since it is published. Who is unknown to this book and the author? Well, the book is mainly about belief and destination. It says that if a person wants to get something, truly and with the whole heart, the whole universe starts to hep that person in getting that thing. The concept is very simple and clear cut, and you are surely going to enjoy your journey with this book in your hands. We definitely recommend you guys to get your hands on this one as soon as possible.
9. The Dark Tourist
Well, another nice book with a very deep theme overall. You will be able to get this one online very easily if you do not find the copy in shops nearby you. But we recommend that you must have this book for one of your traveling trips. This will make your traveling beautiful. It is about a comedian traveler who travels to unusual places in the world and then shares his experiences and many things. It was more about the lighter side of life and less about mystery and serious lessons. You can expect it to be a very light dose of literary work, but surely worth buying and reading during traveling.
You May Also Like: Top 10 Essentials You Can't Travel Without
10. On the Road
This book is an inspiration, it truly is. Well, for whom? For travelers. If you are young and passionate about traveling, then this book is for you. All you have to do is to simply work on your traveling planning so that you can enjoy this book on your way to the destination. People who are seeking freedom and clarity through traveling should read this book. It is about two friends who went for the trip across their country and tried to gain insight into their life, future, and many more things. Well, this sounds quite interesting and motivating for those who already like to travel. Probably after this, you are going to plan your trip just to read this book on your way towards the destination.
CONCLUSION
Well, you surely can find the best holiday booking sites for your accommodation and transportation, but there is no booking option for the enjoyment that you can gain by reading books. This is why we have shared the above book list so that you may have enough options to suffice your book reading needs during traveling. It should be kept in mind that there is no such thing better than a good book. It is just like your companion, especially when you are alone at home and traveling to some other place. We are sure that on your next trip, you will surely get at least one book of our recommendation.